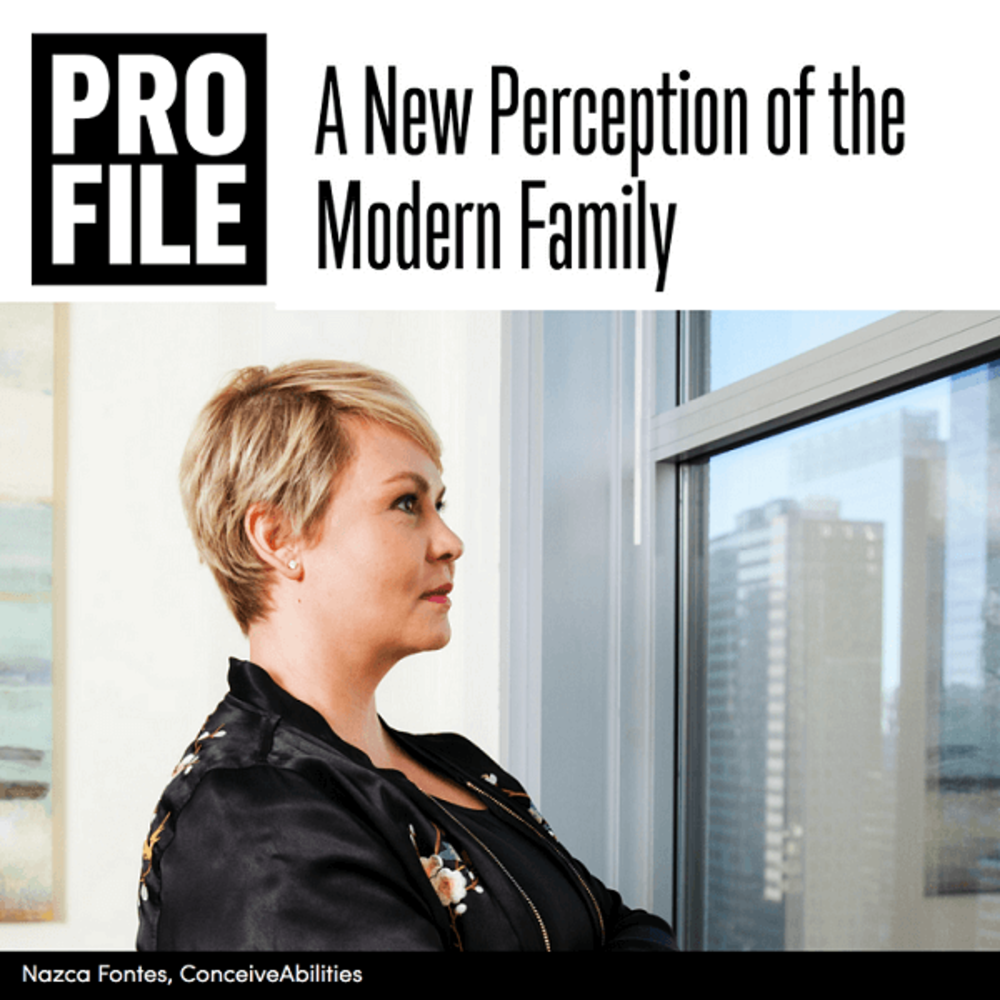 ## The Modern Family ConceiveAbilities' Founder and CEO, Nazca Fontes, was recently interviewed in an exciting Profile Magazine piece. "
A New Perception of the Modern Family
" takes a closer look at the way families are evolving – with ConceiveAbilities at the helm.
"We're witness to the shifting models of parenthood and family," Fontes explains. "We see single mothers by choice, we see single fathers by choice. So it is definitely changing and evolving."
Perhaps most of all for same-sex couples. "With the recognition of same-sex marriage here and around the world," she says, "we have a huge movement of same-sex couples pursuing surrogacy as an option."
Not only is surrogacy an option for same-sex couples, it's a process that is deliberately chosen – and that, according to Fontes, is altering society's perception of the modern family.
"I believe that as long as they continue to assert their right to have a family," she says, "I think that they will be the catalyst for the cultural shift."
The Typical American Family
What is the Typical American Family?
When you think about the typical American family, what comes to mind? As TV and movies have portrayed it for decades, it traditionally involves a mom and a dad, usually married, with two children a pet and a picket fence. They typically live under one roof within a suburban or rural area and are sometimes referred to as a nuclear family.
However the traditional family structure is being challenged. When looking around today, there is no longer a "typical" family. As America has evolved and become more diverse and accepting, it's no longer uncommon to see changes in the family structure, from the number of children, to the type of union parents have. Families today might include distant relatives or non-biological children all living under one roof.
What are the different types of families?
Over time, cultural shifts and new depictions in media have transformed our notion of the nuclear family. Today, the typical American family might include same-sex couples, single-parent households, stay-at-home moms or dads, or even two sets of parents. The means of creating and raising children have also changed, as modern families have come to embrace new reproductive methods such as IVF (in-vitro fertilization) and gestational surrogacy.
The Influence of Assisted Reproductive Technology and Gestational Surrogacy
As technology advanced in the modern age, parents were given new options for building their families. Assisted reproductive technologies, such as IVF and gestational surrogacy, have afforded new hope to women affected by infertility, gay couples and those wishing to become a parent on their own. According to the most recent data from the CDC, 18,400 babies were born as a result of gestational surrogacy between 1999 and 2013. In the same period, the number of gestational surrogacies increased by 1.5 percent.
Although traditional surrogacy dates back to biblical times, gestational surrogacy is comparatively young. As assisted reproductive technology continues to expand and public misconceptions fade out of view, surrogacy will continue to grow in acceptance. The result? The concept of a typical American family will further evolve to reflect ever-changing times.
Family Statistics 2018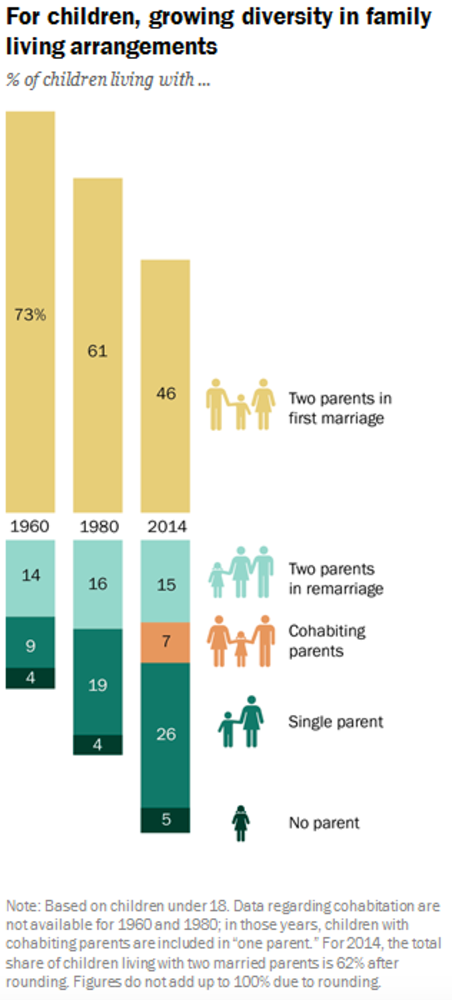 Source:
Pew Research Center
ConceiveAbilities: The Agency For Surrogates
It's a movement that ConceiveAbilities is well-equipped to manage. With a team of experts – not limited to medical and legal professionals, counselors and therapists – ready and able to guide intended parents, a complex process is made possible.
"Consumers are challenged to find a trustworthy source to do something so profound," notes Fontes. ConceiveAbilities prides itself on being that source.
"We are dealing with life, and for those who want to build a family with a third party, they need to be confident that they are in the hands of a company that really puts their interests first and offers the professional support to carry out the process."
That process no longer feels out of reach; the modern family is built from viable resources. "Surrogacy and egg donation used to be the last resort option," Fontes points out. "Obviously, we help those who do find themselves at this juncture in their family building and this is the last resort as a medical treatment, but for others, it is more of a deliberate and cautious decision to build a family."
In the video below, lifestyle magazine Elle follows Jessica Geisinger, a real surrogate as she describes her experiences before, during, and after her surrogacy journey. Fontes discusses how celebrities influence the public conversation surrounding surrogacy, as well as the national compensation rates for surrogates.
Advocates For Family
Our surrogates are strong and selfless. They love being parents and they love being pregnant. And while we are always looking for women to answer this call, we don't just take anyone. Whether you're interested in becoming a surrogate or are a parent that's looking to build their family through surrogacy, take a look at our strict requirements. ConceiveAbilities is proud of our vigorous intake and screening process. It's how we reduce the time it takes to get to parenthood and increase the likelihood of pregnancy the first time.
We believe that anyone who possesses the desire to become a parent, deserves a family. You can find details about becoming a parent through surrogacy website.